Emil Sher
Thanks for visiting. We're remodeling this website — granite countertops, stainless steel appliances — and will be launching a new-and-improved site in September.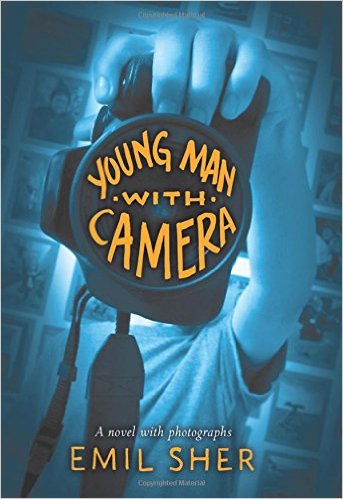 "A gripping look at bullying, its outcomes, and the reasons why some kids can't "just say no.". . . A high-intensity, hard-hitting novel — one that could be the source of significant discussion among readers. . . It should be a staple in English classes."

— School Library Journal
"This is what T— does with his camera: He makes the world larger, deeper, more beautiful and complex. Against this, the evil he confronts can only make the world smaller and uglier. And Young Man with Camera does the same; it reminds us that Art always confronts, and sometimes confounds, Darkness. This is a novel about the beauty that lies within, the darkness that comes from without, and the grace and nobility of a kid who sees it all through his lens. You will grow larger for having read this book."

— Gary D. Schmidt, Newbery and Printz-Honor Award Winning Author of Lizzie Bright and the Buckminster Boy
"A brilliantly original voice and a gut-twisting story come together for a dazzling jewel of a book. Truly outstanding."

—Kevin Brooks, author of Candy and winner of the Carnegie Medal for the best U.K. children's book of 2014


ARRIVING IN BOOKSTORES ON SEPTEMBER 29, 2015
PRE-ORDER TODAY
Please consider ordering at your local bookstore. Failing that, round up the usual suspects.
For more info, please contact emil@emilsher.com