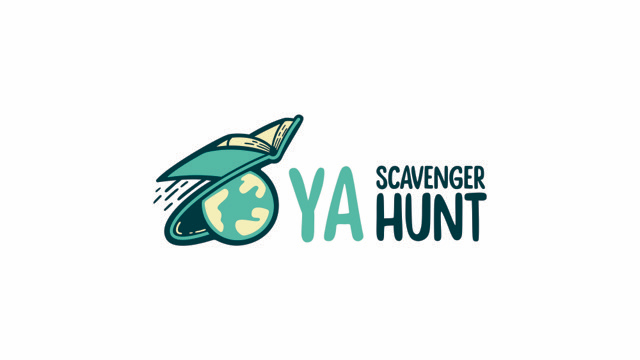 To everything there is a season, and for booklovers around the world, autumn marks the semi-annual YA Scavenger Hunt. This fabulous feast of book giveaways was first organized by author Colleen Houck and I'm delighted to be participating for the eighth time. What's on tap? The chance to win a bunch of books. The chance to read exclusive bonus material you won't find elsewhere from a great bunch of authors. I'm on….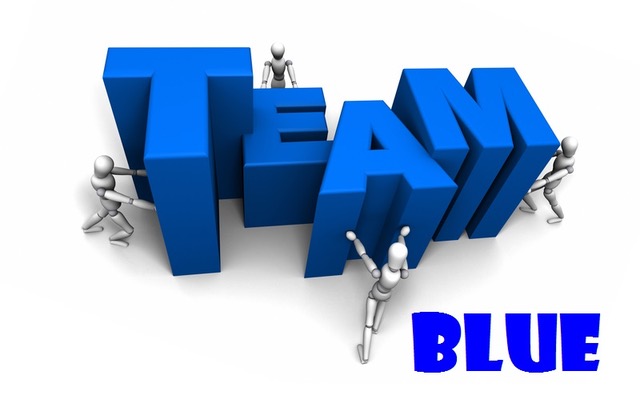 One lucky winner will receive one book from each author on my team.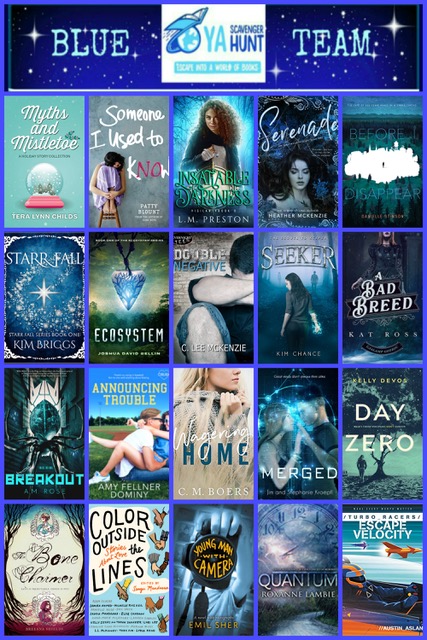 There are four contests going on simultaneously, and you can enter one or enter them all. Remember: each different team color means a different stash of books to be won.
The hunt goes live on Tuesday, October 1 at 12 pm PT (Pacific Time) and comes down on Sunday, October 6 at noon PT.
Want to learn more about the hunt, participating authors and the prizes? Look no farther than the YA Scavenger Hunt
Below, you'll notice that I've 'hidden' my favorite number. Collect the favorite numbers of all the authors on the blue team, and then add them up. Voila! You're in the running for a stash of great reads. Once you've added up all the numbers, make sure you fill out the form here to officially qualify for the grand prize. Only entries that have the correct number will qualify.

Rules: Open internationally, anyone below the age of 18 should have a parent or guardian's permission to enter. To be eligible for the grand prize, you must submit the completed entry form by Sunday, October 6 at noon Pacific Time. Entries sent without the correct number or without contact information will not be considered.
Without further ado: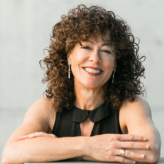 I am delighted to be hosting Amy Fellner Dominy on my website for the YA Scavenger Hunt – Fall 2019 edition.
About Amy
Amy grew up loving to read and figured out at an early age that books were magical and necessary. She started submitting her own stories to be published when she was thirteen! It took a lot of years to finally sell her first book and now she has eight books out and she's always working on the next one. Amy writes the stories of her heart…usually about teens facing uncertainty and trying to figure out the world and where they fit in.
Or where they might stand out.
Her newest novel is the swoony YA romance, Announcing Trouble.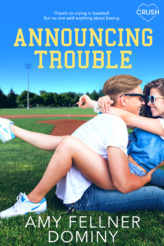 About the Book

I may know everything there is to know about baseball, but that doesn't mean I have to like it. Or like him. Garrett Reeves: sidelined player and the embodiment of everything I've learned to hate about baseball. He's gorgeous, he's cocky, he's laser-focused on getting back in the game, no matter the cost.

When he convinces me to call games alongside him, our chemistry heats up the booth. We're good together, whether I want to admit it or not. I'm finding that I like baseball again, but even worse, I'm liking Garrett. A lot.

But when he has to decide between our future and a new shot at his dreams, I know baseball will win out every time.

Disclaimer: This Entangled Teen Crush book has tons of hilarious banter, lots of sexual tension, and a hero who will throw a wild pitch right at your heart.
Bonus Material:
I'm not going to lie. I have a thing for Garrett Reeves, even if he is just a product of my imagination. But seriously, if I'm going to create a book boyfriend, why not one that I'd love for myself? Garrett became that guy when I wrote this scene. In the end, it didn't quite fit in the story and so it never made it to the page. I hope you'll love it as much as I do. (But don't fall for Garrett—he's mine.) 😉
Josie is at the bookstore, working with her story group kids. She and Garrett have been through a lot of ups and downs, but they are now a thing.
On Wednesday, I'm trying to get the girls quieted, but after reading a book about pirates an impromptu sword fight has broken out with colored pencils as swords. Ian and Ciera are dancing around each other, fortunately more interested in showing off their footwork than actually clashing pencils.
The others take up pencil-swords of their own and soon everyone is dancing around.
"What's going on?"
It's Garrett. I don't even question why he's here. I just sink my head back against his shoulder. "Pirate fight."
Suddenly, Ciera cries out.
"What!" I leap forward to crouch before her. I was watching her the whole time and I didn't see anyone touch her. Now I look for a possible injury.
"My skirt," she says.
She's wearing a denim skirt with a cat stitched in yellow and green yarn.
"What about it, honey?"
She turns to show me her back, her head twisting so she can see too. "Something ripped! I felt it."
An eyehook is dangling by a thread.
"It's broken," Ciera cries. "It's ruined."
"Nah," Garrett says, waving a hand. "That's an easy fix. Two minutes with a needle."
"I don't like needles," Annie says.
"I do," Ian says. "I fight pirates with needles." He brandishes the pencil in a quick arc.
"No more pirate fights," I say. "Everyone—pencils in the tub."
"But I want to be a pirate," Ian insists.
"Then you have to practice stomping around with one eye closed because pirates always wear an eye patch."
Faces light up. They all start stomping around with one eye squeezed shut.
"Brilliant, Walters." Garrett gives me an impressed nod.
Ciera is still standing by us, tears welling in her eyes. I squeeze her shoulder. "Let me see if your mom is here."
"She's not. She went to the grocery store."
"We can fix this without your mom," Garrett says. "It's just a hook and eye. I can do it. She won't even have to take off the skirt."
"You can sew?"
"I have all sorts of skills, Walters. I'm happy to show you any time." He winks.
I flush. "I'll see if I can find a sewing kit."
Trisha, who works at the register, has a small travel kit in her purse. Garrett proclaims it perfect and sits himself on a chair with Ciera in front of him. He threads the needle and carefully sews the hook back in place. The kids give up their pirate walks to crowd around and watch as if they've never seen anything like it.
I haven't either.
Hunky guy, chewing on his bottom lip…sewing. When he's done, I take a look and it's meticulous. Of course.
Once Ciera spins a dozen times to show that her skirt is back in business, it's time for cookies. Not long after, parents return and little bodies hurtle at us for hugs and waves.
When the last one is gone, I sink into a chair. Garrett sits beside me, but immediately stiffens.
I look toward the door, just catching the back of Bryan as he walks by. "I don't like that guy," Garrett mutters.
I laugh.
"What?"
"He's a good guy."
"You still have his origami thing in your cubby."
"You looked in my cubby?"
"I ran into Brandi. She said I could leave my keys in your cubby. I thought about pulling off a wing. Or is it an arm?"
"I wasn't sure either. And you don't have to be jealous."
"I know," he says. He sounds disgusted. "But I am because I know damn well that guy has nothing to do with baseball."
"I'm only against players. Coaches and trainers get a pass."
I'm waiting for a smile, but he still looks out of sorts, his eyes not meeting mine. "Where are those cookies?" he asks, changing the subject. He pulls one from the cellophane and takes a bite. "Ugh." He makes a face. "I can see we're going to have to up the cookie selection now that I'm a part of the operation."
I smile. "Oh, you are, huh?"
"I'll take my salary in cookies. Good cookies."
"Who says you're hired?"
"The girls love me."
I wipe crumbs from the corner of his mouth. "The girls love me."
"I love you."
The words startle me—startle us both. He stills, his eyes widening.
My breath catches somewhere halfway up my throat. There's panic rushing through me along with other emotions I'm afraid to analyze. I think one of them is hope.
He squeezes my hands. "I shouldn't have said that. You won't believe me. You'll think I'm one of those guys."
My heart is roaring in my ears. "What guys?"
"The ones who say that to get what they want."
"And what do you want?"
He rubs his fingers cover my knuckles, his palms burning against my skin. His throat works up and down. "I want you to love me, too." His eyes are hooded, hard to read. But the pressure of his fingers, the trembling, speaks right to my heart. "You don't have to say it. As long as you feel it."
My throat is full and I have to swallow before I can speak. "Then I won't. Say it, I mean." I swallow again. "But I do."
His face brightens. "Yeah?" His smile cracks open a hole inside of me. "I changed my mind. You do have to say it."
I pull my hands free and move to the door. I close it softly. Carefully. Then I turn to face Garrett. "I love you."
He's there in an instant, his arms around my waist. His lips right where I want them. On mine.

Author Note: I loved this scene and the emotion that came pouring out. But it was too soon for the story. But the characters didn't let me down. And when the time was right, they hit it out of the ballpark. (If you'll pardon the baseball pun.) ☺

To read the first chapter as it appears in the book, go to the website www.amydominy.com, click on Announcing Trouble and then Excerpt.
Add Announcing Trouble to your TBR List on Goodreads: https://www.goodreads.com/book/show/46373939-announcing-trouble

Order Your Copy:
Amazon: https://www.amazon.com/Announcing-Trouble-Amy-Fellner-Dominy/dp/1083035088/
Barnes and Noble: https://www.barnesandnoble.com/w/announcing-trouble-amy-fellner-dominy/1132180015?ean=9781640638433
Or, for an autographed/personalized copy, order through Amy's home Indy bookstore, Changing Hands, here: https://www.changinghands.com/book/9781083035080
Connect with Amy online:
Instagram: https://www.instagram.com/amydominy/
Facebook: https://www.facebook.com/amyfellnerdominyauthor/
Twitter: https://twitter.com/amydominy
*

And don't forget to enter the contest for a chance to win a ton of books!

To enter, you need to know that my favorite number is 'hidden' in the following excerpt from Young Man with Camera, featuring photographs by the divine David Wyman. Add up all the favorite numbers of the authors on the blue team and you'll have what you need to enter for the grand prize.

Young Man with Camera
Excerpt
"Let's play a game."
When Ryan says he wants to play a game he's not thinking about Monopoly or Hangman.
He sat down beside me in the cafeteria. Sean was on my other side. Med and Jared sat down across from me. If you didn't know any better, you would think the five of us were old friends. I knew better. So did Sean. He gave me a look that said "What gives?"
Joined at the Hip never give. They take. The plan was to spend lunch time talking to Sean about what to do about Lucy's Last Moments. I wasn't sure burning them was the best idea. Maybe blackmail would better. This way Joined at the Hip would never bother me again. I knew Sean would think blackmail was a bad idea because of all the books he reads. He'd say something like 'Blackmail leads to bullets' and we would have to come up with another plan.
Joined at the Hip had plans of their own. One look and I knew our plans were going to take a backseat to their plans. A second look and I knew our plans would end up in the trunk.
"Have you finished eating?" Med asked.
As if he cared. I hadn't finished eating my sandwich because I hadn't even started. I lost my appetite at breakfast and didn't know when I would find it again. I lose my appetite the way some people lose keys. I got as far as putting a spoon in some applesauce. Whenever Sean eats applesauce he uses a straw. I told him applesauce is meant to be eaten with a spoon. He told me history books are 'filled with people who did things differently', people who were laughed at at first but then find glory. I thought about the history books that were unfilled with people who were laughed at at first, and were still laughed at until the very end. History books are like photographs. You only get part of the picture.
"It looks like it may rain", said Ryan. "It's a perfect day for indoor games."
I looked outside. The sun was shining. The sky was blue.
*

Wait! There's more! Want to win signed copies of my books?
– Young Man with Camera, featuring striking photographs by David Wyman.
– Hana's Suitcase, the acclaimed stage adaptation of the beloved bestseller by Karen Levin
– Away, a picture book told through sticky notes, with wonderful illustrations by Qin Leng
– Mittens to Share, a simple story about a lost mitten, gorgeously illustrated by Irene Luxbacher.

To enter this giveaway, you need to follow me on Twitter @emilsher and post this entire tweet by October 6:

Count me in for this #YASH giveaway from @emilsher: YA fiction, non-fiction and picture books!  http://emilsher.com/yash/

Remember, a retweet won't make you eligible for the draw. You have to sign on as a follower. I'll draw three names from amongst my newly-minted faithful followers for one of the following prizes:
1st prize: Signed copies of three different books of your choice.
2nd prize: Signed copies of two different books of your choice.
3rd prize: Signed copy of one book of your choice.
I'll announce the names of the three winners on my Twitter feed.

To keep going on your quest for the hunt, you need to check out the next BlueTeam author: C. LEE MACKENZIE.