Finally! It happens far more often than an eclipse but not quite as often as a full moon. It's the semi-annual YA Scavenger Hunt held every spring and fall. This book-loving, book-winning, worldwide extravaganza was first organized by author Colleen Houck and I'm delighted to be participating for the sixth time.  A bunch of terrific authors offer exclusive bonus material you won't find anywhere else, and a chance to win books and prizes.  Every participating author contributes a clue to this hunt. (You'll find mine below). One lucky winner will receive one book from each author on my team. But don't delay or spend too much time comparing this hunt to the potential windfall from a lottery ticket: this contest (and all the exclusive bonus material) will only be online for five days. The hunt goes live on Tuesday, October 2 at 12 pm PT (Pacific Time) and comes down on Sunday, October 7 at noon PT.
Want to learn more about black holes or hemp donuts?  You're on the wrong page. Want to learn more about the hunt, participating authors and the prizes?  Look no farther than the YA Scavenger Hunt.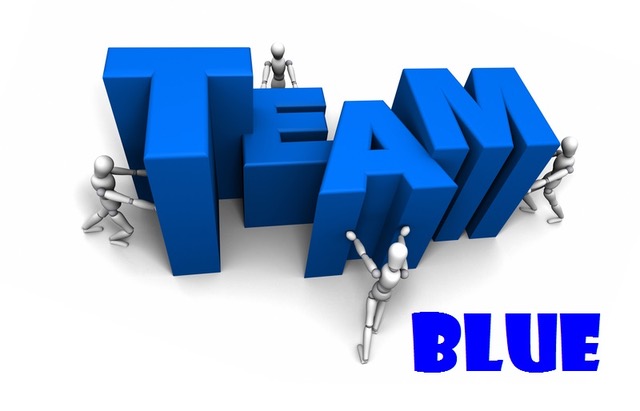 There are seven contests going on simultaneously, and you can enter one or enter them all. I'm on the BLUE TEAM.  Remember: each color means a different stash of books to be won.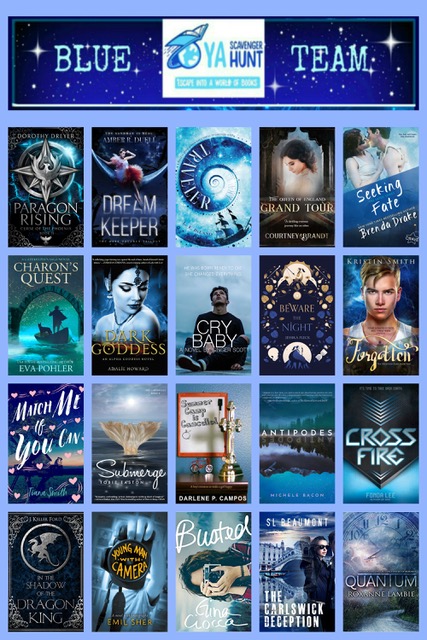 Below, you'll notice that I've 'hidden' my favorite number. Collect the favorite numbers of all the authors on the blue team, and then add them up. Easy peasy!  
Once you've added up all the numbers, make sure you fill out the form here to officially qualify for the grand prize. Only entries that have the correct number will qualify.
Rules: Open internationally, anyone below the age of 18 should have a parent or guardian's permission to enter. To be eligible for the grand prize, you must submit the completed entry form by Sunday October 7 at noon Pacific Time. Entries sent without the correct number or without contact information will not be considered.
Without further ado:
I am so pleased to be hosting Amalie Howard on my website for the YA Scavenger Hunt – Fall 2018 edition.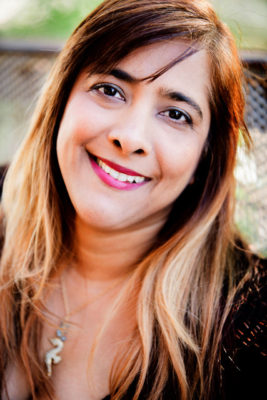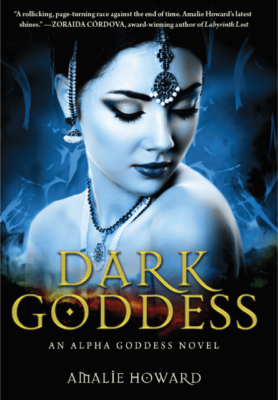 Amalie grew up in Trinidad & Tobago where she spent most of her childhood with her nose buried in a book or running around barefoot, shimmying up mango trees, and dreaming of adventure. 25 countries, surfing with sharks, and several tattoos later, she has traded in bungee jumping in China for writing the adventures she imagines instead. She isn't entirely convinced which takes more guts.
She is the award-winning author of several young adult novels critically acclaimed by Kirkus, Publishers Weekly, School Library Journal, VOYA, and Booklist, including Waterfell, The Almost Girl, and Alpha Goddess, a Kid's INDIE NEXT title. Her debut novel, Bloodspell, was a #1 Amazon bestseller, and the sequel, Bloodcraft, was a national silver IPPY medalist and a silver Moonbeam award winner. She is also the co-author of the adult historical romance series, THE LORDS OF ESSEX. As an author of color and a proud supporter of diversity in fiction, her articles on multicultural fiction have appeared in The Portland Book Review and on the popular Diversity in YA blog. She currently resides in Colorado with her husband and three children.
Want to learn more?  Visit Amalie's website.
Amalie's Exclusive Content
For your ears only! Amalie's playlist 
*
And don't forget to enter the contest for a chance to win a ton of books!
To enter, you need to know that my favorite number is 'hidden' in the following excerpt from Young Man with Camera, featuring photographs by the divine David Wyman. Add up all the favorite numbers of the authors on the blue team and, voila, you'll have what you need to enter for the grand prize.
Young Man with Camera excerpt:
She looks imprisoned, my mother said when she noticed the photograph on my wall.  Like she's been caged. My father said she looked like she belonged to a tribe that worshipped zebras.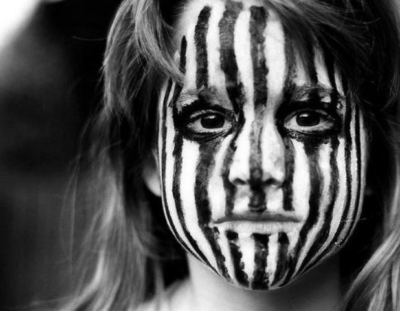 I took the photograph in front of a face-painting booth at a spring carnival in the park. I had been there for about an hour, watching kids get turned into tigers and butterflies and Batman when a girl walked up with an old woman with her hair tied in a very white ponytail. The grandmother asked Melanie the face painter is her granddaughter could paint her own face. Melanie handed the girl small jars of paint and a paintbrush. You go, girl.
She went.  She stared into the big, round rainbow mirror on Melanie's table.  First she covered her face in white paint until she looked like a ghost. Then she drew these black circles around her eyes. Then she started to paint stripes down her face. After the girl finished her last stripe she stared into the mirror. It was hard to tell if she liked what she saw but she kept looking.
Lucy stared at Girl with Striped Face for about a week the day I showed it to her.
How old did you say she was?
I told Lucy I hadn't said anything about the girl's age. I guessed she was twelve.
Twelve sounds right, Lucy said.  She stared at the photograph for another week. Looks like she earned them, Lucy finally said. Don't know how. Don't know why. But something about those stripes look earned.
Lucy turned and gently touched my scars. Then she tapped the photograph.
The way I see it, she's got her stripes and you've got your scars.
I told Lucy my scars didn't wash off.
All the more reason for you to strut. You've earned 'em.
Lucy was the first person who looked at my scars and saw stripes. Sometimes, what people say about a photograph can make a difference, too.
*
Wait!  There's more!  Want to win signed copies of my books?
– Young Man with Camera, featuring striking photographs by David Wyman.  
– Hana's Suitcase, the acclaimed stage adaptation of the beloved bestseller by Karen Levin
– Away, a picture book told through sticky notes, with wonderful illustrations by Qin Leng
– Mittens to Share, a simple story about a lost mitten, gorgeously illustrated by Irene Luxbacher.
– The Children of Willesden Lane, a memoir of music, love and survival by Mona Golabek and Lee Cohen that I abridged for young readers.
To enter this giveaway, you need to follow me on Twitter @emilsher and post this tweet by October 7:  
Count me in for this #YASH giveaway from @emilsher: YA fiction, non-fiction and picture books!  http://emilsher.com/blog-2/
I'll draw three names from amongst my newly-minted faithful followers for one of the following prizes:
* Signed copies of the hardback and paperback version of Young Man with Camera (so you can give one copy to a friend…)
* Signed copies of Hana's Suitcase on Stage and The Children of Willesden Lane
* Signed copies of Mittens to Share and Away.
I'll announce the names of the three winners on my Twitter feed.
To keep going on your quest for the hunt, you need to check out the next BlueTeam author:  Courtney Brandt.