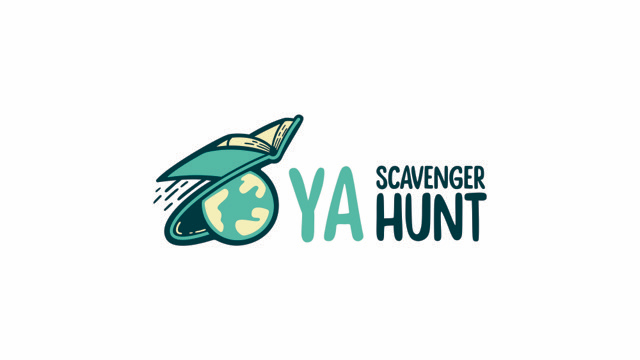 During these times of uncertainty around the world timeless truths have surfaced. Our need to connect, our need for community, our need for stories. The semi-annual YA Scavenger Hunt is a festive event, and though this isn't the time for balloons, the truth is a good book can be a balm. This fabulous feast of book giveaways was first organized by author Colleen Houck and I'm delighted to be participating for the eighth time. What's on tap? The chance to win a bunch of books. The chance to read exclusive bonus material you won't find elsewhere from a great bunch of authors. I'm on….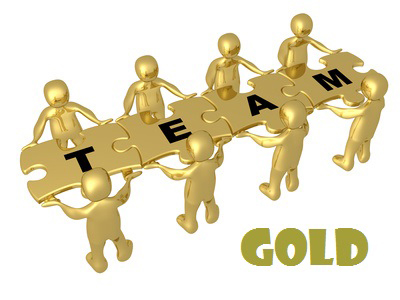 One lucky winner will receive one book from each author on my team.
The hunt goes live on Tuesday, March 31 at 12 pm PT (Pacific Time) and comes down on Sunday, April 5 at noon PT.
There are four contests going on simultaneously, and you can enter one or enter them all. Remember: each different team color — Gold, Red, Blue and Purple — means a different stash of books to be won.  Keep scrolling to learn more about participating in the Gold Team hunt, and how you can win some other books of mine.
Rules: Open internationally, anyone below the age of 18 should have a parent or guardian's permission to enter. To be eligible for the grand prize, you must submit the completed entry form by Sunday, April 5 at noon Pacific Time. Entries sent without the correct number or without contact information will not be considered.
Want to learn more about the hunt, participating authors and the prizes?  Look no farther than the YA Scavenger Hunt 
This season I have the great pleasure of hosting Alison Ingleby.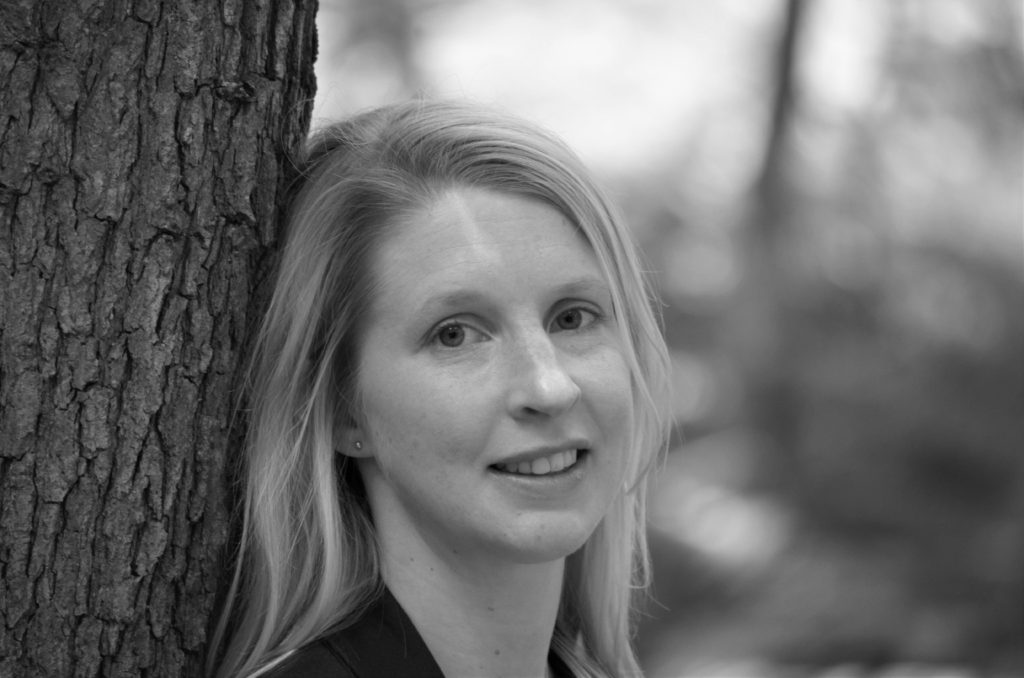 Alison is a USA Today bestselling author of sci-fi and fantasy fiction. She loves writing cross-genre books featuring complex characters, twisting plots and fast-paced action with a dash of romance. When not writing, Alison enjoys reading, drinking tea and spending time outdoors. She lives in Yorkshire, England, but her heart loiters by the sea in north-west Scotland.
Alison is the author of Expendables. What's it about, you ask?
One girl. A corrupt government. A secret that could shatter a country.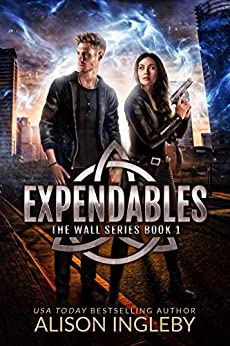 Want to dine on more of Alison's fabulous fiction? Here is Alison's bonus material, and Alison in her own words:
I'm pretty sure any author would love to have a film made of their book. It may be a while before Hollywood comes knocking on my door but in the meantime, there's nothing to stop me coming up with my dream cast!
I often do this when I'm plotting a book, so I have a picture of how each character looks in my head. Here's my casting for Expendables, Book 1 of The Wall Series: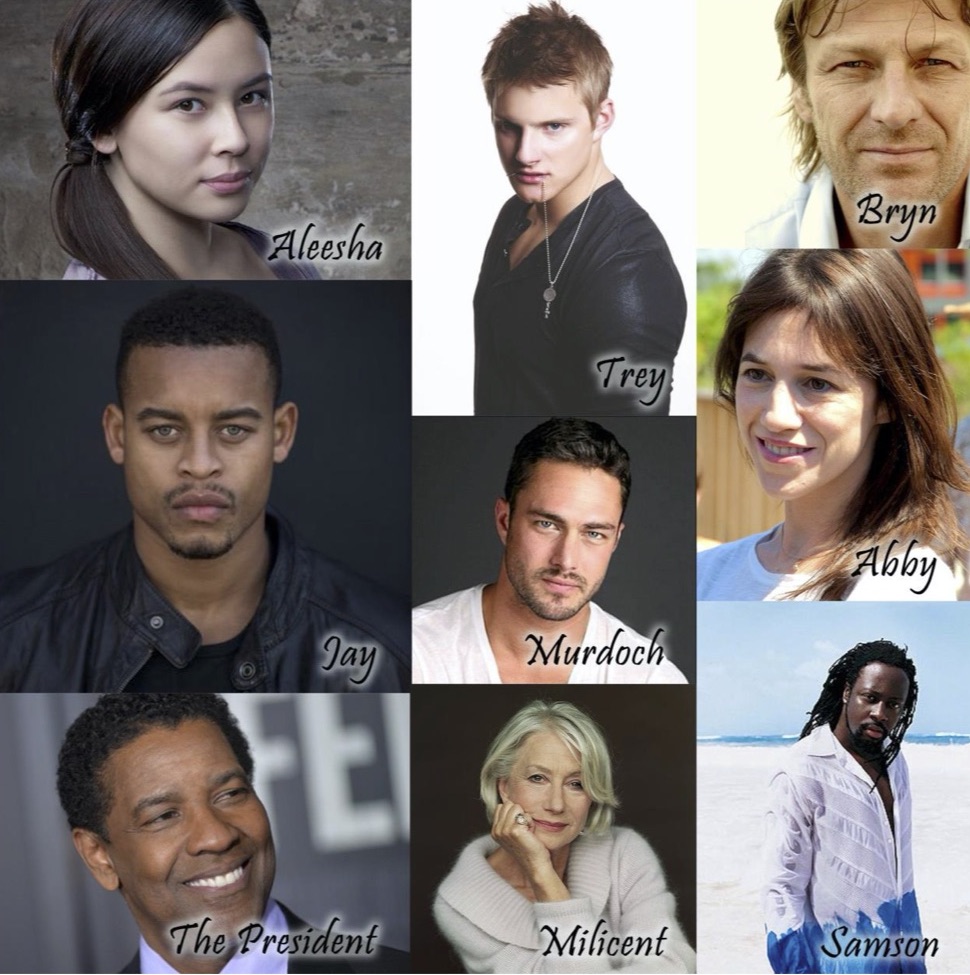 Aleesha (Malese Jow), Trey (Alexander Ludwig), Bryn (Sean Bean), Jay (Robert Ri'chard), Murdoch (Taylor Kinney), Abby (Charlotte Gainsbourg), The President (Denzel Washington), Milicent (Helen Mirren), Samson (Wyclef Jean).
As an extra bonus, for the five days the YA Scavenger Hunt is live, you can download a FREE copy of Outsider, the prequel to The Wall Series. Just click the cover below to download!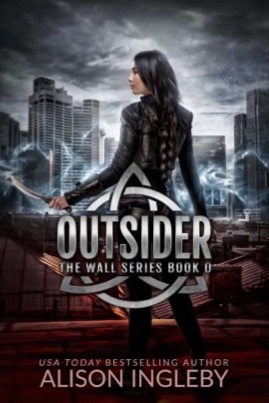 ❧
Now that you've had a taste of Alison's marvellous work, don't forget to enter the contest for a chance to win a ton of books!
Below, you'll notice that I've 'hidden' my favorite number. Collect the favorite numbers of all the authors on the Gold team, and then add them up. Voila! You're in the running for a stash of great reads. Once you've added up all the numbers, make sure you fill out the form here to officially qualify for the grand prize. Only entries that have the correct number will qualify.
To enter, you need to know that my favorite number is 'hidden' in the following excerpt from Then the Lyrics, a work-in-progress. Add up all the favorite numbers of the authors on the Gold team and you'll have what you need to enter for the grand prize.
Then the Lyrics – Excerpt
He stands in a gondola, bobbing beneath Digger's bedroom window, bathed in moonlight, strumming his guitar. The music floats into her room, where she is blanketed in the lyrics he had written and rewritten on a folded sheet of paper. He sang it to himself, by himself, mouthing the words as he strolled down sidewalks.
Tonight is the night Gideon will sing Love Letters to Digger. Instead of gliding along a canal he will drive his mother's hacking and dented Corolla. He will step into the backyard minutes before Digger's birthday, stand beneath her bedroom window and gently play his guitar. Gideon wants to be close enough to picture the night air carrying Love Letters into Digger's room at the stroke of midnight, marking the day she turns seventeen. He wants Digger to be left with the feeling of waking from a gauzy dream where the details are just out of reach but a warm feeling lingers.
There's a lipstick-stained coffee cup by the gearshift and a brochure for a massage therapist on the passenger seat. He turns to face the small bungalow with the purple door. Purple is his mother's favorite color. One of the first songs she sang to him was Flying Purple People Eater. She purpled the door ('purpling' was a household verb) the day his father moved out for the first time and refused to repaint it when he moved back in a week later. Gideon looks at his parents' darkened bedroom window, then looks at the green clock light on the dashboard. It is fourteen minutes shy of the day when Digger arrived, the perfect time of night for a guitar-playing gondolier to row toward his Il mi overo amore. Gideon had looked up how to say 'My true love' in Italian because it was a language that could make someone swoon listening to a mechanic describe an oil change.
Gideon turns on the ignition and prays the groaning car doesn't rupture the silence of the empty streets. He avoids using the windshield wipers, despite the light rainfall. The wipers would leave streaks and make things worse.
It is a seven-minute drive to Digger's house. He could have walked but then he risked being seen. Better to drive up, play the song and drive off without being spotted.
As he drives the rain quickly dials up from a drizzle to a downpour. Gideon has no choice but to use the broken wipers. He prays the rain retreats by the time he pulls up in front of Digger's house or his voice will be washed out. He will have to either pull up and wait for the storm to pass or circle the block like a vulture until it lets up. Neither option appeals.
When Gideon is THREE blocks away he starts to hum Love Letters. The seeds for the song were planted during last week's rehearsal for West Side Story, when the cast ran through the first act. Tony (Gideon) has just met Maria (Digger) and loves the sound of her name. He sings it like he's singing a prayer. The lyrics took Gideon back to the ninth grade, when he met Digger for the first time in Mimi Frick's drama class. After she told him her real name — Selora — he asked if he could call her that.
"I've always been Digger," she said. And that was that. But that didn't stop Gideon from saying her name, softly, when he got home that day and spelled it out with fridge magnets. By the end of the tenth grade he was writing her name with the invisible ink of a finger on skin as they held hands, stretched out on a couch, watching The F Word.
"Selora," he says as the rain batters his windshield. He decides he will not stop by Digger's house and wait it out. The sound of the heavy drops on the car sounds like a taunt. Gideon suddenly feels angry at the rain for delaying his plans. He rolls down his window, defying the rain to soak him. The drops don't feel as threatening as they look. Gideon feels emboldened and accelerates. He will tear through the curtain of rain and stop only when the downpour subsides.
Gideon wonders how long it will take before he can return and sneak into Digger's backyard and play the song. Five minutes? Ten?
He glances at Digger's house when he hears a sickening thud. First thought: he has struck a dog. He turns his head and catches a dream-like glimpse of a raised arm holding a briefcase. When he looks into his rearview mirror all he sees is a smudge on the street through the rain-slick window.
His insides dissolve. He thinks he may have wet himself. Fear latches his foot to the gas pedal. Dread smothers the small voice that says GobackGobackGoback! He hears himself gasping. The wheeze of waterless drowning. He rolls down the window and swallows mouthfuls of air as he barrels down the streets, desperate to drive a wedge between what was and What now?
Gideon keeps driving, welding his hands to the steering wheel to keep them from shaking uncontrollably.
The rain softens. Clouds lift. The moon reclaims the night sky.
A perfect moment for a serenade.
❧
Wait! There's more! Want to win one of my e-books?
– Young Man with Camera, featuring striking photographs by David Wyman.
– Hana's Suitcase on Stage, the acclaimed stage adaptation of the beloved bestseller by Karen Levin
– Away, a picture book told through sticky notes, with wonderful illustrations by Qin Leng.
To enter this giveaway, you need to follow me on Twitter @emilsher and post this entire tweet by April 5:

Count me in for this #YASH giveaway from @emilsher: YA fiction, non-fiction and picture books! http://emilsher.com/yash/

Remember, a retweet won't make you eligible for the draw. You have to sign on as a follower. I'll draw three names from amongst my newly-minted faithful followers for one of the following prizes:
I'll announce the names of the three winners on my Twitter feed.
To keep going on your quest for the hunt, you need to check out the next Gold Team author: Breanna Shields