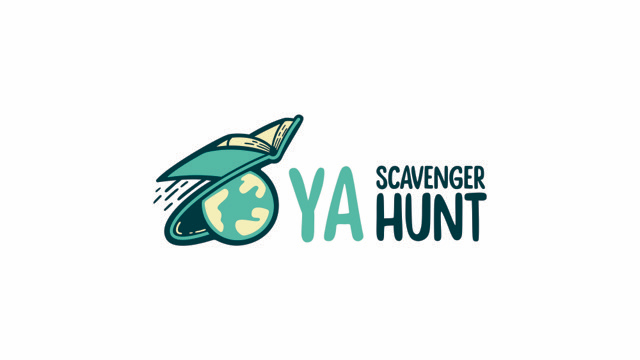 A global pandemic where the clouds of uncertainty continue to loom large has underscored our need to connect, our need for community, our need for stories. The YA Scavenger Hunt is a silver lining on those heavy clouds. This worldwide event was created by author Colleen Houck and I'm delighted to be participating for the ninth time in what is the last season of this fabulous feast of book giveaways. What's on tap? The chance to win a bunch of books. The chance to read exclusive bonus material you won't find elsewhere from a great bunch of authors. I'm on….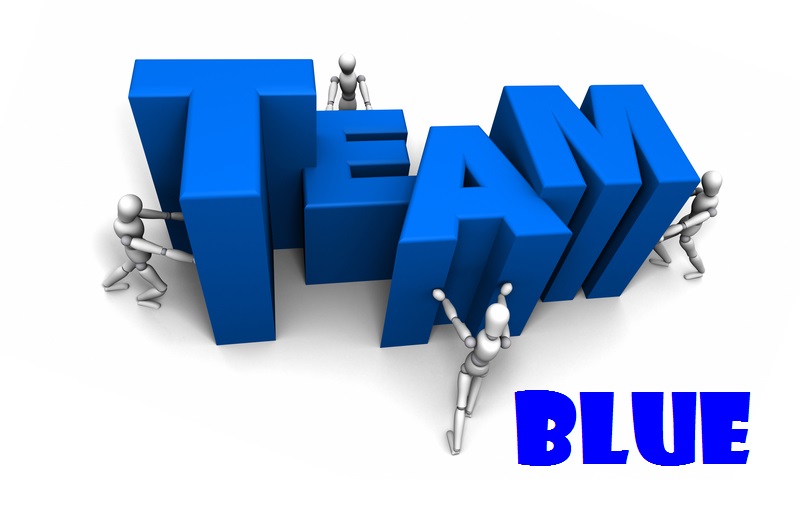 One lucky winner will receive one book from each author on my team.
The hunt goes live on Tuesday, September 29 at 12 pm PT (Pacific Time) and comes down on Sunday, October 4 at noon PT.
There are three contests going on simultaneously, and you can enter one or enter them all. Remember: each different team color — Blue, Red and Purple — means a different stash of books to be won. Keep scrolling to learn more about participating in the Blue Team hunt, and how you can win some other books of mine.
Rules: Open internationally, anyone below the age of 18 should have a parent or guardian's permission to enter. To be eligible for the grand prize, you must submit the completed entry form by Sunday, October 4 at noon Pacific Time. Entries sent without the correct number or without contact information will not be considered.
Want to learn more about the hunt, participating authors and the prizes? Look no farther than the YA Scavenger Hunt
This season I have the great pleasure of hosting Abigail Johnson
Abigail Johnson was born in Pennsylvania. When she was twelve, her family traded in snowstorms for year-round summers and moved to Arizona. Abigail chronicled the entire cross-country road trip in a purple spiral-bound notebook that she still has, and has been writing ever since. She became a tetraplegic after breaking her neck in a car accident when she was seventeen, but hasn't let that stop her from bodysurfing in Mexico, writing and directing a high-school production of Cinderella, and riding roller coasters every chance she gets. She is the author of several young adult novels including If I Fix You and Every Other Weekend. Visit Abigail online at abigailjohnsonbooks.com and follow her on Twitter @abigailswriting and Instagram @abigailjohnsonya.
Abigail is the author of Girl on the Run. What's it about, you ask?
A fast-paced original paperback thriller about a girl who discovers that her mother might not be who she says she is . . .and now someone is hunting them both.
Katelyn wants the best for her widowed mom. Surprising her with an online dating profile seems like a good idea.
It isn't. Katelyn's mom hasn't just been acting overprotective all these years–she's been hiding something. And now that anyone can find them online , Katelyn is in a desperate race against time to uncover the secrets of the past–not only her mom's, but also her own.
As Katelyn's world unravels , she begins to trust the guy who brought this nightmare to her door and to doubt the one person she never thought she would. Because her mom has been hiding for a reason: she's been waiting.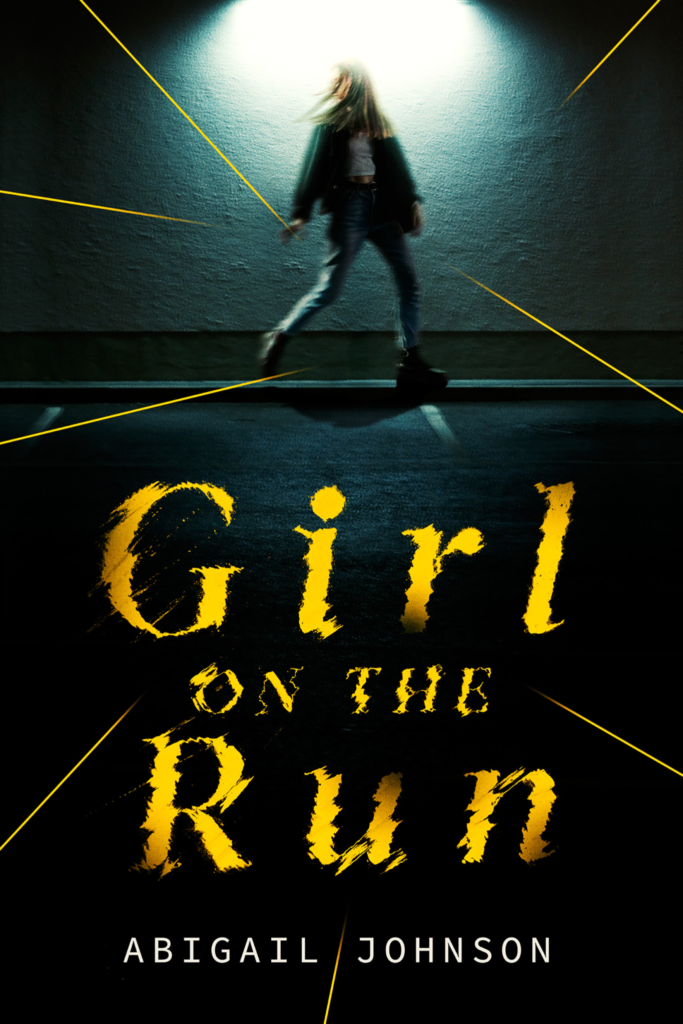 Every author dreams of seeing their book made into a film For Abigail's bonus material she's dreamed up her dream cast for Girl on the Run.
Maia Mitchell as Katelyn
Stephan James as Malcolm
Aaron Jackson as ???
Mary Beth Peil as Mrs. Abbott
Michelle Moynihan as Mom
Froylan Gutierrez as Aiden
❧
Now that you've had a taste of Abigail's marvellous work, don't forget to enter the contest for a chance to win a ton of books!
Below, you'll notice that I've 'hidden' my favorite number. Collect the favorite numbers of all the authors on the Blue team, and then add them up. Voila! You're in the running for a stash of great reads. Once you've added up all the numbers, make sure you fill out the form here to officially qualify for the grand prize. Only entries that have the correct number will qualify.
To enter, you need to know that my favorite number is 'hidden' in the opening paragraphs of the following excerpt from Then the Lyrics, a work-in-progress. Add up all the favorite numbers of the authors on the Blue team and you'll have what you need to enter for the grand prize.
Then the Lyrics – Excerpt
Mr. Tambourine Man
He was a musician, juggler and unicyclist.
Christopher performed at street festivals and on street corners. It was the first time Gideon heard the word 'busker'. He was six when his mother told him the story about Christopher. He had had a vague, unformed sense of what Lorelei did for a living: she used music to heal people the way doctors used medicine. He imagined the sound of a flute unfurling out of a pill bottle, his mother wearing scrubs and a surgeon's mask as she plucked a guitar.
In one of his acts Christopher juggled FIVE tambourines while playing a harmonica. The tambourines weren't just eye-catching props. They were part of the song Christopher performed as he sat on his unicycle, a hand-clapping ditty that had left audiences hooting and stamping their feet.
Lorelei had been told by more than one of Christopher's rainbow-haired, busking friends that a unicyclist wearing a helmet was like a stilt walker wrapped in foam. Seriously unnecessary.
When Christopher fell off his unicycle he landed on both feet. But he stumbled and lost his balance and splatted — Gideon's cartoon word — onto the sidewalk, the tambourines jingling as they hit the ground. One rolled into the crowd and into the hands of a wide-eyed child nestled between her father's legs. It made its way back to Christopher when it showed up at the rehab center — mysteriously, almost magically — packed in bubble wrap, tied with a red ribbon to the girl's drawing of a man on a unicycle beaming beneath a canopy of tambourines. Written on the puffy, white cloud above: Get Well Soon.
It was a slow soon, Lorelei explained to Gideon. She began tapping on a tambourine while Christopher lay motionless on his bed, unconscious and insulated from the sounds washing over him. When he surfaced from the depths of a three-week long coma he had lost the ability to speak. Eventually, he spoke but one word: raindrop. But Lorelei saw, from the very start, how Christopher responded to the sound of a tambourine. The snake-like rattle. The tinny taps. When she ran a wet thumb along the edge of the drumskin-surface it sounded like rain. Stripped of language, Christopher used his tambourine as a mouthpiece, a megaphone. He answered Yes or No questions with one or two taps. He could express happiness, anger, frustration. He created a shorthand with Lorelei as she used the tambourine to slowly unearth the words buried inside.
A speech therapist. A physical therapist. An occupational therapist. Each helped put Christopher back together again after his fall. But it was Lorelei the musical therapist that captured the imagination of her six-year-old son. By then Gideon was adept at playing piano, his small fingers as much at home on a keyboard as in a sandbox. He wrote his first song at seven — The Ice Cream Truck — and a year later he was composing melodies on the guitar he had received for his eighth birthday. Lorelei never used the word 'gift' to describe Gideon's ability to stir words and music into something so smooth and so right she wanted to bottle it. She preferred the word 'knack.'
The family joke was that if you placed a stethoscope against Gideon's chest you wouldn't just hear a beating heart. Listen carefully and you would make out the faint sound of a tambourine. The story of Christopher the juggling musician and unicyclist was a watershed moment for Gideon. Until then, he thought music was something you made when a finger pressed a piano key or a bow glided across a string. That's where it began and ended. Six-year-old Gideon was astonished that a simple tambourine could burrow to a place inside someone whose life had been shattered and shuttered by a fall. As he grew older, he saw how music could pierce, shake, rattle, lift, carry, restore. When his mother turned forty his father bought a carrot cake and Gideon sang Lovely Lorelei, written on the back of two Dairy Queen napkins.
He was fourteen and she was a mess.
❧
Wait! There's more! Want to win one of my books?
– Young Man with Camera, featuring striking photographs by David Wyman.
– Hana's Suitcase on Stage, the acclaimed stage adaptation of the beloved bestseller by Karen Levin
– Away, a picture book told through sticky notes, with wonderful illustrations by Qin Leng.
To enter this giveaway, you need to follow me on Twitter @emilsher and post this entire tweet by October 4:

Count me in for this #YASH giveaway from @emilsher: YA fiction, non-fiction and picture books! http://emilsher.com/yash/

Remember, a retweet won't make you eligible for the draw. You have to sign on as a follower. I'll draw three names from amongst my newly-minted faithful followers. Each winner selects the book of their choice and I'll send a signed copy in the mail (or we can discuss e-books, if that's your preference).
I'll announce the names of the three winners on my Twitter feed.
To keep going on your quest for the hunt, you need to check out the next Blue Team author: Ann Benjamin (who writes as Courtney Brandt for the YA crowd)