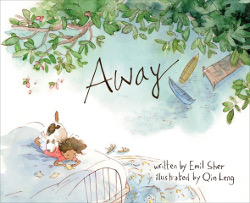 Away chronicles the bond between a single mother and her daughter as it unfolds through a series of sticky notes. Illustrated by Qin Leng, Away, published by Groundwood Books, was a 2018 CLEL Bell Award finalist, and was selected as one of the Best and Brightest picture books of 2017 by Denver Public Library.
"Superb," says School Library Journal in a starred review.  Kirkus also weighed in with a star ("Untrammeled and honest.").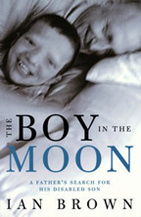 Toronto's Crow's Theatre  has a new home, and they're marking their inaugural season with a production of The Boy in the Moon, Emil's adaptation of Ian Brown's acclaimed chronicle of raising his severely disabled son, Walker.  
Crow's artistic director Chris Abraham is weaving dance into the fabric of a production that will include new material that has been added since the play premiered at GCTC in Ottawa in 2014.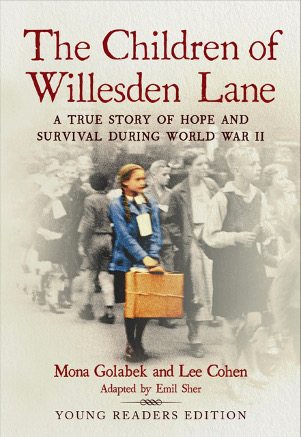 As a teenage girl in Austria Lisa Jura survived the Second World War thanks to the Kindertransport, a rescue effort that saw thousands of Jewish children separated from their families and brought to safety in the U.K.  Lisa's gifts as a pianist sustained her, and her story is told in The Children of Willesden Lane, written by her daughter Mona Golabek with Lee Cohen.  Emil abridged the original text for a Young Reader version, published by Little, Brown. It was honoured as a 2018 Sydney Taylor Book Award Notable Book. An acclaimed pianist in her own right, Mona has created a foundation Hold Onto Your Music to nurture the arts as a response to human rights issues.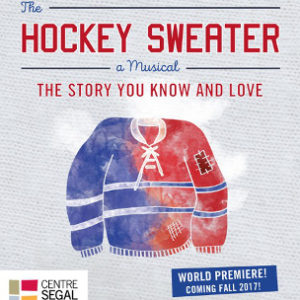 It's not often that a literary quote makes its way to the back of a five-dollar bill but, then, The Hockey Sweater is cut from a different cloth. This iconic and beloved story by Roch Carrier will be heard on stage at the Segal Centre in Montreal when a musical theatre version of The Hockey Sweater premieres in October.
Emil is writing the book and co-writing the lyrics with uber-talented composer Jonathan Monro in a production directed by musical theatre doyenne Donna Feore.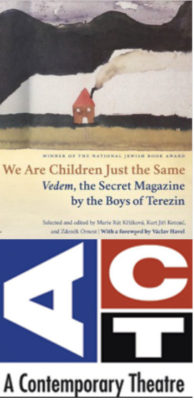 They were young Jewish boys imprisoned in Theresienstadt, a Nazi concentration camp, and in the midst of despair they created a self-governing republic and a secret magazine.  
Most of the teens were killed but Vedem, the magazine, survived.
Selected poems, interviews, profiles and memoirs were published in We Are Children Just the Same, the source material for a play Emil has been commissioned to write for ACT Theatre in Seattle.