Hello, my sweeties. It's that time of year. The YA Scavenger Hunt is a wonderful bi-annual event first organized by author Colleen Houck and I'm delighted to be participating for a third time. What do you get? Exclusive bonus material from terrific authors…and a chance to win books and prizes. What do I get? Fleeting fame but, alas, no fortune. How does it work, you ask? Okay, so you're not asking and you probably already know.
Every participating author contributes a clue to this hunt. (You'll find mine below: a purple number in the excerpt from Young Man with Camera. One lucky winner will receive one book from each author on my team. But don't delay or spend too much time comparing this hunt to the potential windfall from a lottery ticket: this contest (and all the exclusive bonus material) will only be online for 72 hours. The hunt goes live on Tuesday, April 4th at 12 pm PT (Pacific Time) and comes down on Sunday, April 9th at noon PT.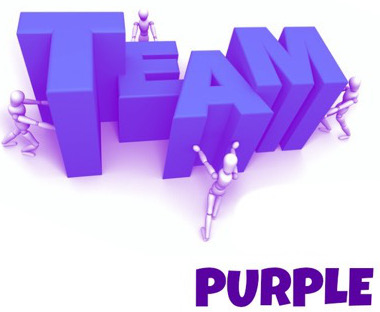 There are five contests going on simultaneously, and you can enter one or enter them all. If you're a Goodreads reader, here's a list of all the participating authors. I'm on the PURPLE TEAM. Remember: each colour means a different stash of books to be won.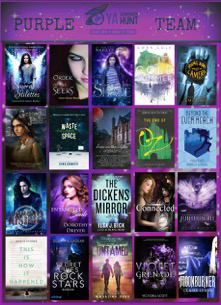 Want to learn more about macramé? You're on the wrong page. Want to learn more about the hunt, participating authors and the prizes? Look no farther than the YA Scavenger Hunt page.
Below, you'll notice that I've hidden my favourite number. Collect the favourite numbers of all the authors on the purple team, and then add them up. Easy peasy!
Once you've added up all the numbers, make sure you fill out the form here to officially qualify for the grand prize. Only entries that have the correct number will qualify.
Rules: Open internationally, anyone below the age of 18 should have a parent or guardian's permission to enter. To be eligible for the grand prize, you must submit the completed entry form by Sunday, April 9 at noon Pacific Time. Entries sent without the correct number or without contact information will not be considered.
Without further ado:
I am so pleased to be hosting Everly Frost on my website for the YA Scavenger Hunt – Spring 2017 edition.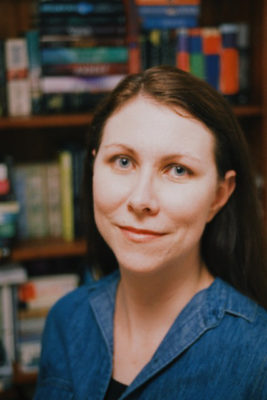 Everly is from Brisbane, Australia, a country on my "See It Before You Become Stuck to an Armchair Watching Reruns of Gilligan's Island" list. She is the author of Beyond the Ever Reach and its sequel, Beneath the Guarding Stars. She writes young adult and middle grade fiction set in worlds like ours with unexpected differences. Everly once wore a t-shirt with "geek girl" on it and felt right at home in it. She loves soaring forests, brilliant sunrises, and clouds that form the shapes of dragons. Somehow, she never finishes a cup of coffee.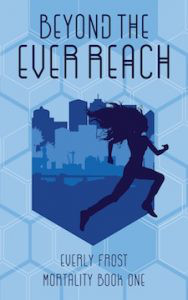 Want to learn more? Visit Everly's website here.
Everly's Exclusive Content
Hello to all the young adult scavenger hunters! I'm thrilled to share with you the playlist for my YA sci-fi, Beyond the Ever Reach (Mortality #1).
Now I know that not everyone likes listening to music with vocals when they read, so I've created two playlists to choose from: one with vocals and one that's instrumental.
Because Beyond the Ever Reach is high-stakes with lots of action, I've gone for music with big themes.
In the instrumental list, songs like Unstoppable by E.S. Posthumus and Mombasa by Hans Zimmer (performed by the amazing 2Cellos) have that cinematic feel, while in the vocals list, strong female singers like Ruelle and Sia sing their hearts out, which fits with my main character, Ava, who fights for her freedom.
Here is the instrumental playlist:
And here is the playlist with vocals:
Don't forget to enter the contest for a chance to win a ton of books!
To enter, you need to know that my favourite number is 'hidden' in the following excerpt from Young Man with Camera. Add up all the favourite numbers of the authors on the purple team and, voila, you'll have what you need to enter for the grand prize.
Young Man with Camera (excerpt):
Usually I don't tell people what happened. But I had a feeling I could tell Lucy anything and she wouldn't answer with an oversize laugh: the bigger the laugh, the smaller you feel. So I told her about the time when I was six years old and wanted a spoonful of alphabet soup. I took two big spoons because I wanted to spell Tyrannosaurus rex. The two-spoon word was going to be a surprise for my parents. 
            The surprise was on me.
            So were the flames.
The soup pot was at the back of the stove. I was too busy looking for a Y and an X to notice the pot of applesauce on the front burner. I don't remember a heck of a lot about what happened, but I remember my mother screaming and my father wrapping me in a towel. And I remember the smell. It's a smell you can never describe and never forget.
Wait!  There's more!  Want to win signed copies of my books?
Young Man with Camera, featuring striking photographs by David Wyman.
Hana's Suitcase, the acclaimed stage adaptation of the beloved bestseller by Karen Levine
Away, a picture book told through sticky notes, with wonderful illustrations by Qin Leng
Mittens to Share, a simple story about a lost mitten, gorgeously illustrated by Irene Luxbacher.
To enter this giveaway, follow me on Twitter @emilsher and post this tweet by April 9:
Count me in for this #YASH giveaway from @emilsher: YA fiction, non-fiction and picture books! http://emilsher.com/blog-2/
I'll draw three names from amongst my newly-minted faithful followers for the following prizes:
Prize #1: Signed copies of Young Man with Camera, Hana's Suitcase on Stage, Mittens to Share and Away
Prize #2: Signed copies of Hana's Suitcase on Stage, Mittens to Share and Away
Prize #3: Signed copies of Mittens to Share and Away.
I'll announce the names of the three winners on my Twitter feed.
To keep going on your quest for the hunt, you need to check out the next Purple Team author: Kat Stiles.